Former child actor Gary Coleman has died at the age of 42 after a fall at his home in Utah. He suffered head injuries from which he never recovered, his life support system was turned off after he failed to regain consciousness.
How sad is this news…? absolutely tragic in my opinion. Gary was a young man who we all had known since he was a very young child. Due to a congenital kidney disorder he never grew taller than that of an eight year old child and even at the age of 42 he still retained that cute, youthful appearance that we all fell in love with back in the 1980′s when he starred as the little boy Arnold Jackson in the tv sitcom 'Diff'rent Strokes'. Gary is now the second 'child' of the three child stars in that show who have died since the series ended production – Dana Plato, who played adoptive sister Kimberly Drummond, died from a drug overdose in May 1999 having turned to crime and prostitution in her adult life. Fellow co-star Todd Bridges, who played his brother Willis Jackson, was a very talented child actor who also fell on hard times after the series ceased production. Todd was arrested several times for armed robbery and drugs charges but is now said to be rehabilitated and trying to rebuild his career.
Life for the children of 'Diff'rent Strokes' was very hard when the series ended. Dana Plato fell into the seedy world of drugs and prostitution, Todd Bridges life went awry with crime and Gary Coleman's life went the way of so many talented child actors of the past – his high earnings were fleeced by his adoptive parents and by the time he turned 18 he learned that he had only $200,000 left to his name despite having earned millions of dollars since he was six years old. He became a champion for child actors in the industry and helped create legislation that ensured that ALL child actors kept every cent they earned until they reached adulthood.
Many people remember Gary Coleman as his role as Arnold Jackson being his first – it was not. I recall him making his first appearance in the tv sitcom 'Good Times' (1974-1979) with Jimmy Walker and Esther Rolle (JJ and Florida Evans). He was a little boy chasing after a very young Janet Jackson in the show. His very first appearance made such a huge stir; a teenaged Janet Jackson, playing the adoptive daughter 'Penny' of neighbour Willona, entered the Evan's apartment stating she was trying to get away from someone pursuing her – the doorbell rang and in strode the tiny Gary Coleman resplendent in a three piece suit…"So THERE you are…woman, I've been looking for you EVERYWHERE!…"
The studio audience went absolutely wild for this cute little guy who was so young and yet had such brilliant comedic timing.It was only a matter of time before he had his own show…Diff'rent Strokes.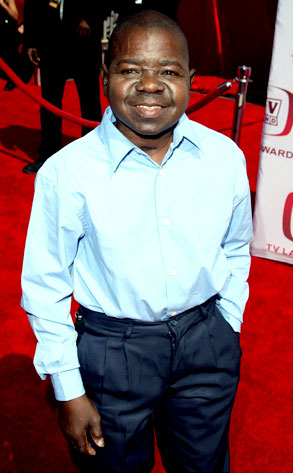 Gary Coleman never enjoyed the same fame in adulthood that he enjoyed as a child and teenager. He remained a very talented actor as an adult but unfortunately was typecast and producers were unable to look beyond the image of him being simply a cute but overgrown child. In 2007 Gary married his girlfriend Shannon Price, 22, and despite several well reported domestic disputes between them she was still his wife when he died at 12.05 MDT on May 28th 2010.
As we write, all of Hollywood is now paying tribute to a very talented young actor who was the victim of a cruel industry to which physical appearance means everything. An unforgiving industry which so often recognises great talent only when it is too late. Gary Coleman was used and cast aside when his cuteness ran out – his talent though never did.
Dana Plato update: It was reported on 13 May 2010 that the son of tragic 'Diff'rent Strokes' actress, Dana Plato, had committed suicide almost eleven years to the day his mother had died in 1999 from a drug overdose.  Tyler Lambert was the baby Dana Plato was pregnant with in 1985 when she was written out of the comedy series Diff'rent Strokes as a 19 year old. It was hoped her pregnancy could be written into the show but was decided against at the last minute – she was sacked from the series and thereafter fell into a life of crime, drugs and prostitution until she was found dead in her trailer from a drug overdose at the age of 34. Her 14 year old son, Tyler Lambert, was taken into care by his father, rock star Lanny Lambert, but eventually followed his mother into the seedy world of drugs and crime. 
Copyright © 2008-2012 by
Wendy
. All rights reserved.